Our text adventure games have always been focused on reading and listening comprehension. We believe that this interactive experience without many bells and whistles gets you the most language practice for the time you invest.
But after some encouragement from our students, we are taking a stab at adding illustrations to one of our text adventure games, The Magistrate's Gallery.
Here's what it looks like on iOS, Android, and our web app: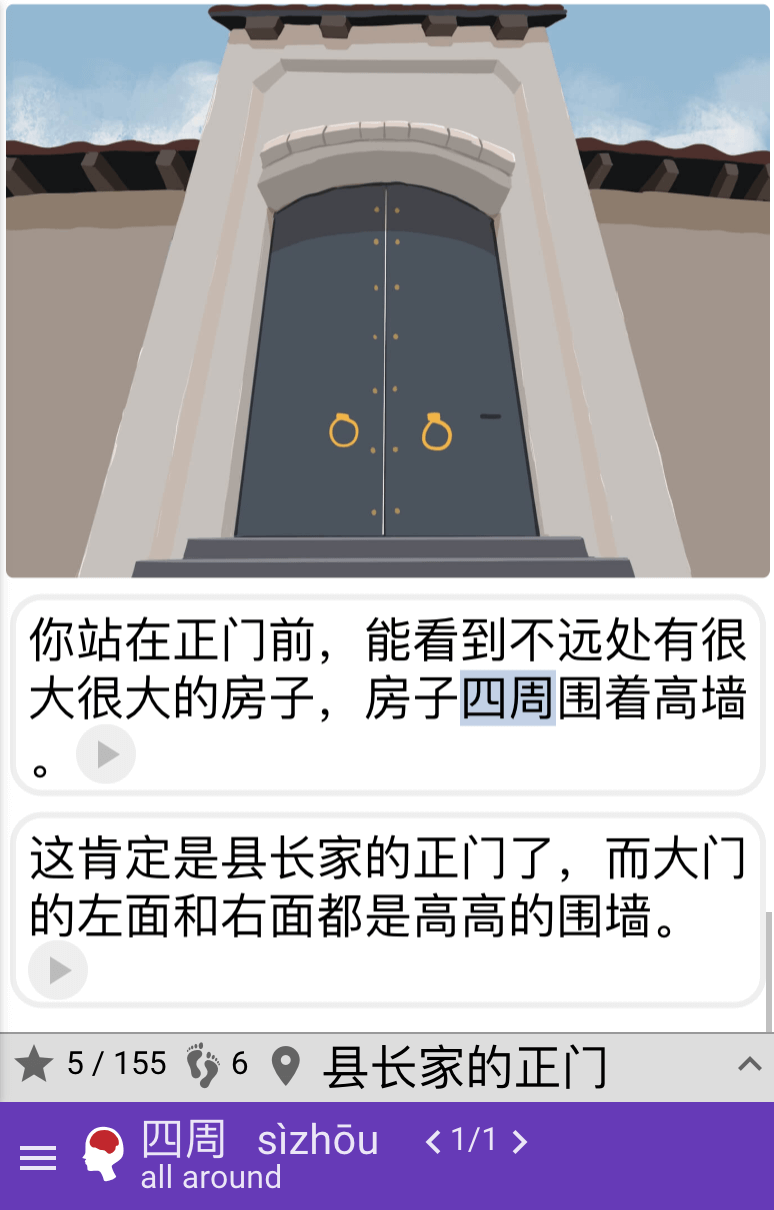 We hope that these illustrations liven up the games while at the same time providing some helpful visual context for the text of the game.
In total there are 16 illustrations. This is not enough to illustrate everything that happens in the game, which is not the point, but rather just enough to break up the text a bit and keep your imagination working to picture the rest of what happens.
If you like combining reading/listening with visual context, you might also be interested in our narrative that goes along with the Pepper and Carrot web comics that we introduced a while back.