Practicing a language through reading or listening is largely a matter of using what you know to bootstrap some understanding of what you don't know. One place to get the context for bootstrapping is through pictures and stories.
One activity format we are excited about leverages the delightful open source web comic, Pepper & Carrot, which was created by David Revoy, who is supported on Patreon by a vibrant community of artists of fans.
Pepper (小辣椒) is a young witch living in a magical world with her companion, Carrot (萝卜头). Together, they have many adventures and experience many surprises. The clever stories are only topped by the spectacular imagery.
We thought the Pepper & Carrot comics would be a great tool for practicing Chinese, as they provide rich visual context for reading and can go a long way to making study more fun. But the narrative of the comic itself is often rather sparse, and is not tuned to a learner's needs. Therefore we have written more narrative to go with the comics.
Here is what it looks like on WordSwing: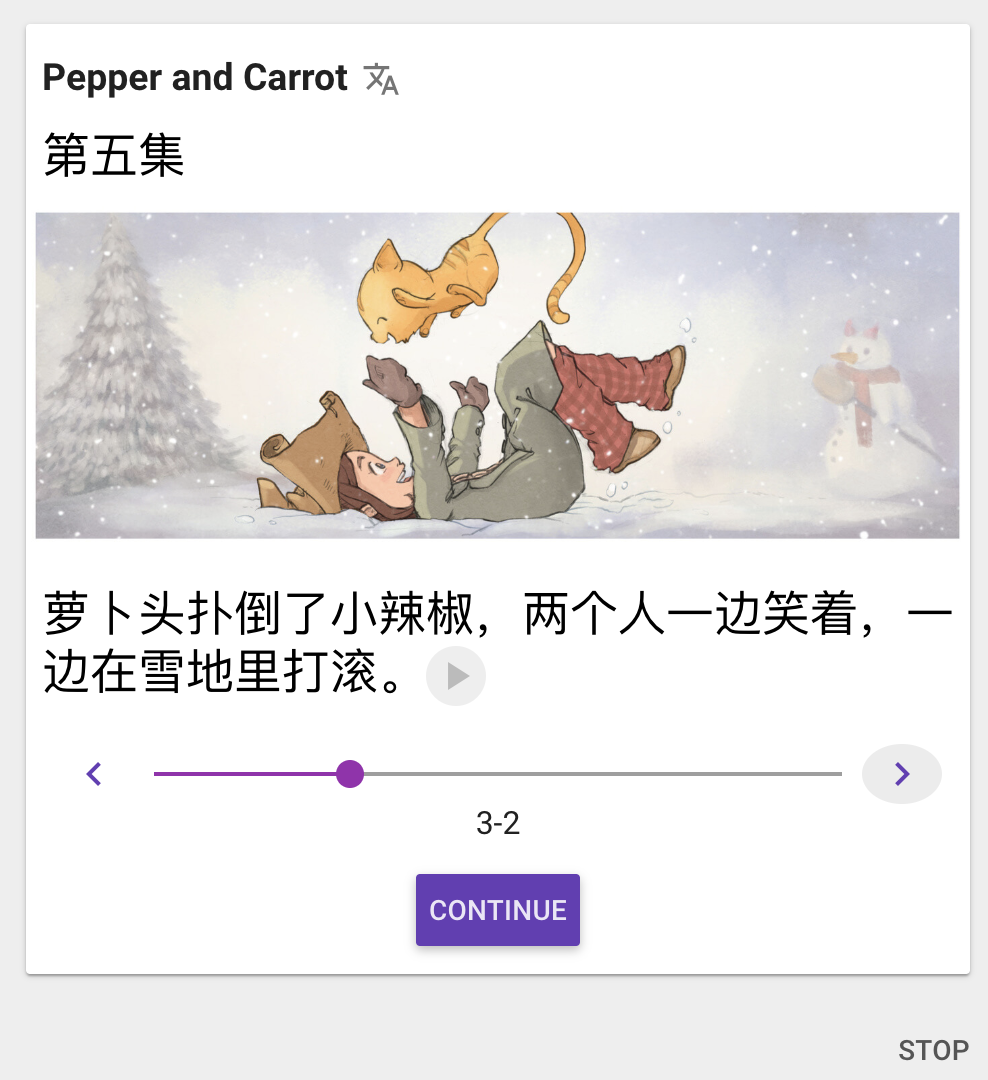 Every sentence has audio recorded so you can practice listening too.
The first episode, the most recent episode, and one other episode (randomly chosen each week) will be free, while the whole back catalogue will always be available to WordSwing backers.
David Revoy has very generously licensed his comic and artwork CC-BY, making it possible for us to build it into WordSwing as a language learning activity. If you like this comic, please consider supporting his efforts. And in the spirit of open source, we are releasing all of the narrative we write to accompany the comics, also under the CC-BY license, like the comic itself.
We hope you enjoy.
PS: Please help us spread the word about WordSwing! It's only through your support we can keep WordSwing going and keep adding ways to practice Chinese.