We're pleased to introduce our newest text adventure game, 动物园, or simply, Zoo.
It's your first day on the job as an assistant zookeeper. Can you manage to follow the instructions of your boss on how to feed the animals and carry out other tasks around the zoo? Beware though, this is not an ordinary zoo!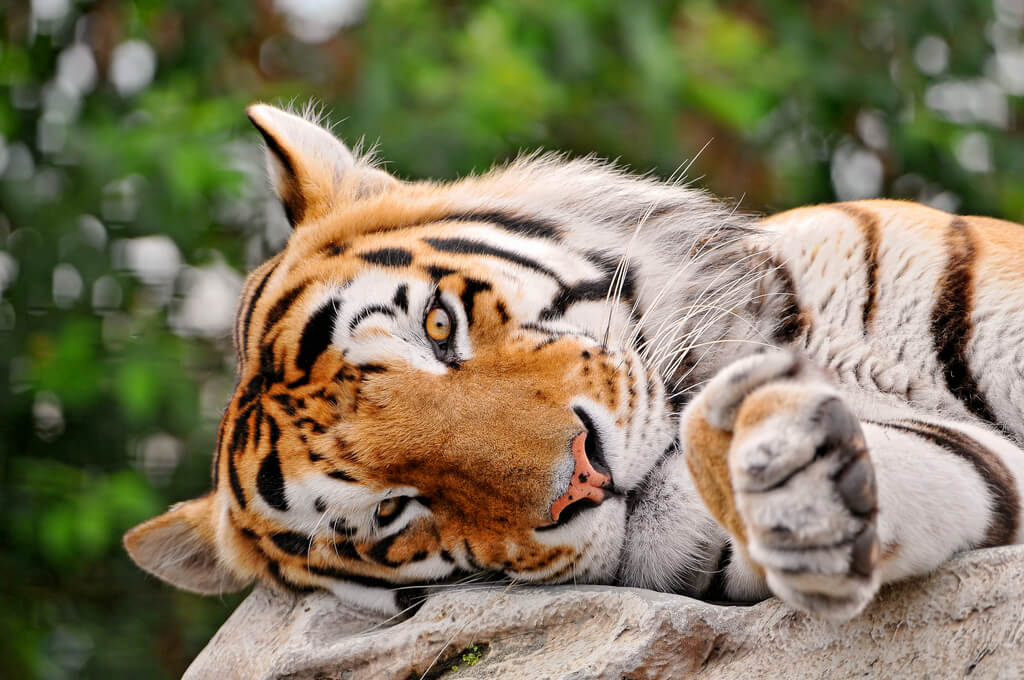 If you're not familiar with our text adventure games yet, they are like interactive graded readers, and similar to the adventure games of yore (e.g., Zork) or Choose Your Own Adventure books (though more choices and less reading).
The games are focused on Chinese reading comprehension. And in this particular game there is an emphasis on following instructions.
You are asked to feed five of the zoo's animals. Since it's your first day on the job, your boss initially gives you instructions on how to feed one animal. If you manage that, then you are given more instructions and have more tasks.
Each time you play from the beginning, the details of how to feed the animals and the other tasks change, so read carefully! And getting a perfect score requires careful reading indeed!
How difficult is this game?
Zoo has 472 distinct Chinese characters and 620 distinct words. But don't let this scare you. There is a built in dictionary and the vast majority of the text is composed of just a few hundred characters. This puts it at about the same difficulty as Escape.
So if you know a few hundred Chinese characters, you can likely play the game successfully with the help of the dictionary. And along the way you will quickly become familiar with the core set of words used to navigate the zoo and carry out your assignments.
The game in its entirety is just shy of 10,000 Chinese characters. And although the full narrative is longer than Escape, there is more variation game to game, and so it's one successful path through would be about the same length.
How do I play?
Our text adventure games are a mixture of reading the game narrative and making choices about what your protagonist should do. The story is revealed line by line, giving you a chance to focus on each one before continuing.
You control the protagonist's actions by choosing among several possibilities at each juncture. When you get to a choice, these will be displayed below the narrative. Each choice has a numbered button and you tap the button to select that choice.
The game interface looks like this: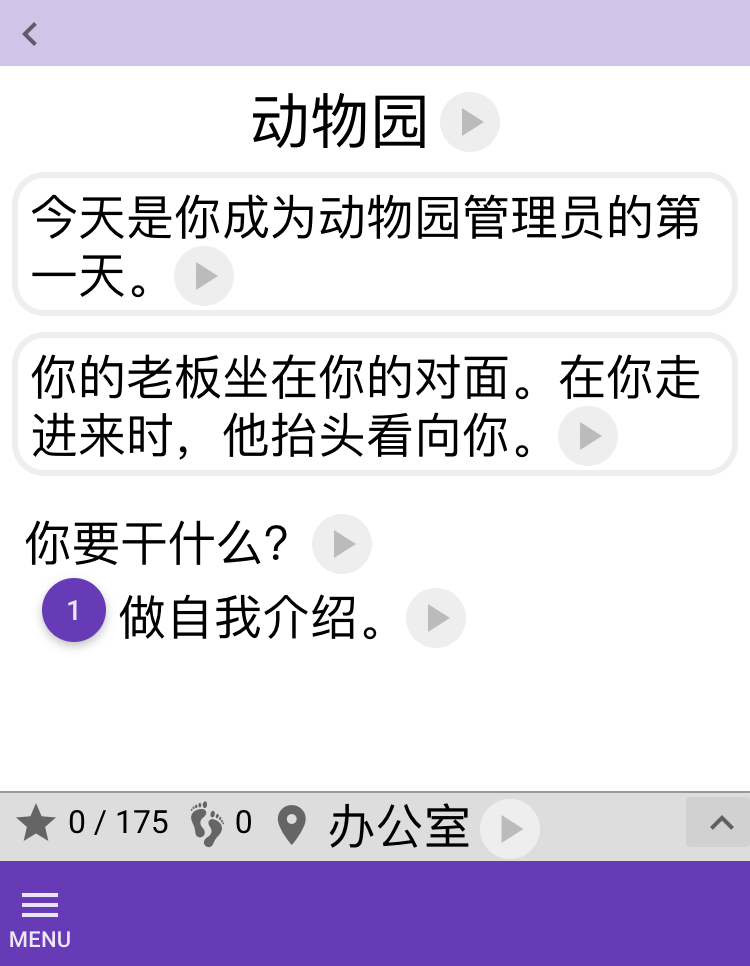 In the screenshot above there happens to be just one choice (you would select it by tapping the button labeled "1").
And as always, you reach checkpoints along the way that you can restore your game from later.
Please see our other blog posts about our text adventure games for more information about how to play and how to make the best use of the games for learning Chinese:
Let's go!
The games are free to demo (up to 10 choices), but you will need to become a subscriber to play the full game and restore from checkpoints. And as of now, we still have our Early Backer discount, so it's only $3/month.
We hope you enjoy, and please don't hesitate to let us know what you think.
Cheers,
Kevin & Olle
PS: While this game doesn't have audio yet, we hope to be able to make recordings soon.